Supporting structures and anti-hail systems in vineyards
Many types of supporting structures can be used for vineyards, but steel columns have proven to be the most suitable. We also offer wooden and concrete posts, including a complete system to which you can add our accessories, tensioners, wires and anchors.
Anti-hail nets in a width of 1 m, 1.2 m and 1.3 m are installed on the sides of the lines by hanging them on a wire line. The net is tensioned in rings at the edges. A semi-automatic winding machine can be provided with the system. A similar system can be used for lateral covering of orchards.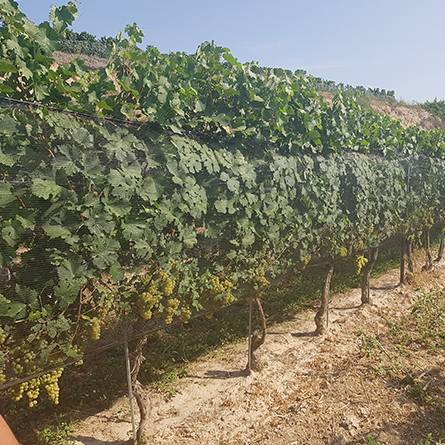 Contact
NEDBAL SYSTEM S.R.O.
Jaurisova 515/4, Michle, 140 00 Praha 4
ID No.: 09165738
File Ref:
C 331966 vedená u Městského soudu v Praze
Complete contacts